This delicious healthy pasta dish was provided by Kimberly Mulvey from St. James, NY who is a Registered Dietitian in Training. She loves sharing healthy food options (like Holista!) on her Instagram page @mynutritionkitchen.
Thank you for sharing this recipe and showing others that healthy can also be delicious!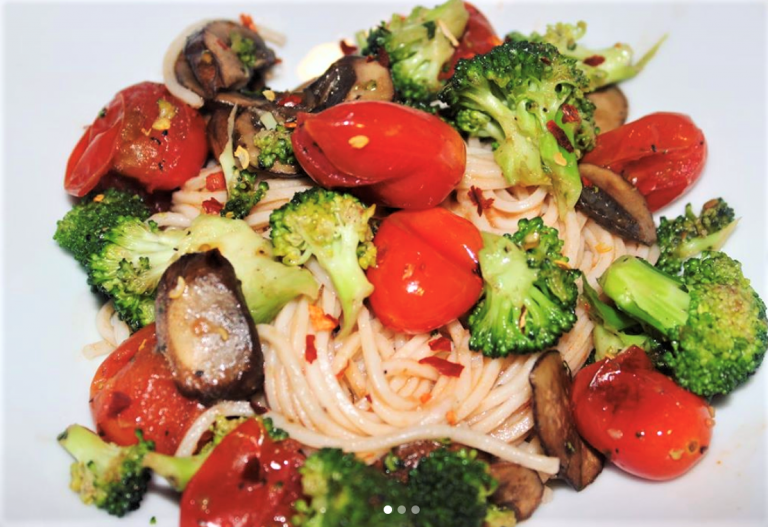 Fill a large pot ¾ full with water, bring to a boil.
Heat olive oil in a skillet on low heat.
Sauté tomatoes, broccoli, and mushrooms in oil until fragrant. Add salt and pepper to taste.
When pasta water is boiling, add Holista Low GI Spaghetti to water.
Bring back to boil, boil 3 minutes stirring occasionally. Drain.
Add Holista Low GI Spaghetti to skillet, incorporating vegetables and pasta together. Stir consistently for 3 minutes.
Serve up on a plate and enjoy!
Calories – 289
Total Fat – 8.2 g
Saturated Fat – 1 g
Sodium – 390 mg
Total Carbohydrate – 46 g
Dietary Fiber – 4.8 g
Sugar – 2 g (natural)
Protein – 11 g
Cholesterol – 0 mg