Mediterranean Inspired Recipe : Eggplant Lasagna with Holista Spaghetti
By: Noelle, Registered Dietitian Nutritionist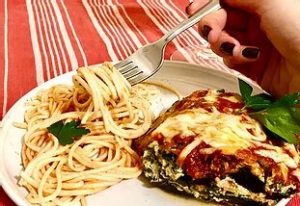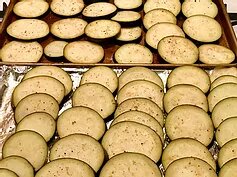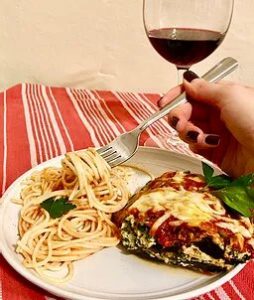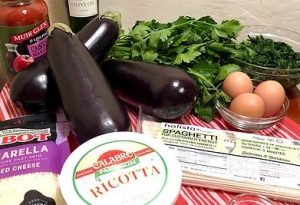 If you love Alfredo sauce, or your family members do, this recipe is an absolute must try. It is a great way to get more vegetables in to your diet, and reap the health benefits while satisfying the cravings for rich and creamy Fettuccini Alfredo.
​Swapping this sauce for traditional Alfredo will save you calories, saturated fat, sodium, and others while adding nutrients associated with heart health, cancer prevention and others. Also, the serving size of most Alfredo sauces is only ¼ cup, this recipe includes ½ cup serving size of sauce, so you can indulge in the creamy goodness without the guilt.
16 oz Holista Spaghetti
3 Eggplant, sliced
1 package chopped, frozen spinach (defrosted)
4 Eggs
1 ½ cup Ricotta cheese
1 cup shredded mozzarella
½ cup parmesan cheese
½ cup fresh parsley, chopped
½ tbsp. dried oregano
½ tbsp. garlic powder
½ tbsp. black pepper
25 oz low sodium Marinara
Calories 462
Total fat 14 g
Carbohydrates 61 g
Protein 25 g
Cholesterol 139 mg
Sodium 447 mg
Pre-heat oven to 450° F
Using olive oil, lightly oil 2 baking sheets and a 9 x 13 baking dish
Arrange eggplant slices on baking sheets, sprinkle salt and pepper, then bake for 10 minutes.​
While the eggplant bakes, squeeze excess liquid from spinach.
In a medium size bowl whisk eggs, and then stir in ricotta, Parmesan and spinach.
Now to build eggplant lasagna! Start with one layer of marinara on the bottom. Then lay 1/2 the eggplant slices across the bottom of the baking dish. Next spread spinach & cheese mix over eggplant. Top with the rest of the eggplant. Pour marinara over the top, and return to 450° F oven for 15 minutes.
​Sprinkle Mozzarella over the top and return to 450 ° F oven for 10 minutes.
While the lasagna finishes cooking, bring a large pot of water to a boil. Place Holista Spaghetti in the boiling water and cook for 3 minutes.
​Let stand 10 minutes before serving. (If you can wait).
Enjoy!
Try it with a glass of Sicilian red like Nero d'Avola
I would like to leave you with a quote from one of my favorite nutrition experts to follow:
"You don't have to eat pasta to be healthy, but you can.
And since you can, why wouldn't you!"
-Dr.David Katz  Yale University